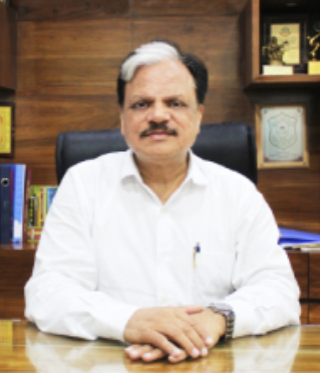 Dr Rakesh Gupta
Chairman
It takes a lot of passion, determination and patience to transform ideas into effective solutions and even more to turn those into products which contribute to your success. Nursing profession is increasingly realized as an important ally in modern age health care delivery system. It is this passion that has made SNI one of the reputed institution to create well qualified and dedicated staff for nursing sector all over the world.
My aim was to strike a balance between demand and supply. Staff that were adorable to the end user without compromising on the quality and services that gave complete solution. With much research and experiments, we decided to open an institution that helps in providing staff to not only us but to fulfill overall requirement as such.
Sarvodaya nursing institute's students in a short span of time have been able to cater vast market due to education's superior or quality and affordability. Now the hospitals have yet another and better option to go for professional nursing solutions.
Since Sarvodaya Nursing Institute become a brand to reckon with, to be recognized with and to be associated with, my dream of creating "The most trusted service provider by creating value to all thus growing Phenomenally' has been realized."
To always be ahead of times and up to date, we have been constantly looking for new technologies, innovations that will help us create new and better nursing staff to cater both domestic and international market needs. We already have started focusing on capturing and tapping global markets.
With this, we aim and strive to take the Sarvodaya Nursing Institute to greater heights and achievements in all geographies and maintain continuous interaction with health departments to assess their emerging requirement, so as to be ready when the needs arise.